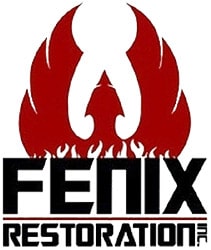 KUSTOM US Completes Acquisition of FENIX RESTORATION
ORLANDO, Fla. (August 22, 2016) – Florida-based Kustom US, a national property restoration firm, today announced it has acquired Seattle-based Fenix Restoration. Terms of the deal were not disclosed.
The acquisition marks the first in Kustom's nearly 50-year history and is part of a long-term strategic plan to accelerate growth nationwide. Kustom will now boast a physical presence in 11 states while servicing clients in all 50 states.
"Fenix Restoration has a rich history with long-term customer relationships and dedicated employees," said Kustom US CEO Andrew Zavodney. "This acquisition was an opportunity not only to expand our business but also build upon the already successful presence Fenix has in the Pacific Northwest region. We believe this partnership will accelerate growth and provide opportunities for advancement for everyone within all divisions of Kustom US."
Kustom US specializes in providing turnkey rapid response to ensure a continuation of business operations following a property loss event. The company was founded in 1968 by Zavodney's grandfather in Ohio.
Fenix's leadership team, made up of President Michael Whalen, Chairman Imel Wheat, Jr., and Boh Ramsey, as well as all employees will remain in place. President Mike Whalen said he expects a seamless transition. "We are excited to begin this new chapter in Fenix Restoration's history and look forward to partnering with Kustom as we continue
---
About Kustom US
Kustom US has provides commercial, industrial and residential restoration services to property owners, managers and insurers across the U.S. with the highest standards of service and customer satisfaction. With a national reach, Kustom US specializes in large complex commercial and industrial property losses. A third-generation company, Kustom US has more than 50 years of experience and is under the leadership of President and CEO Andrew Zavodney. For more information, visit www.kustom.us.
---
About Fenix Restoration
Fenix Restoration is a leading provider of property restoration services for commercial, residential and municipal property owners, managers and insurers. Fenix provides turn-key property restoration services following fire, flood, wind, mold and structural damage. Fenix's operations cover the Pacific Northwest region and is headquartered in Woodinville, Washington.
---
Professionals & Consultants
KustomUS worked closely with LCG Advisors an Investment Banking firm; Buckingham Doolittle & Burroughs , counsel and Weidrick Livesay & Company, CPA's to consummate the transaction.