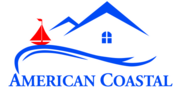 Kustom US Expands Southeast Portfolio By Acquiring Jacksonville, FL Based Property Restoration Company, American Coastal Builders
ORLANDO, FL, July 16, 2018 /PRNewswire/ — Kustom US ("Kustom"), one of the leading property restoration companies in North America, is pleased to announce it has acquired American Coastal Builders ("American Coastal"), a Jacksonville-based, turn-key contracting and restoration services contractor with more than 32 years of experience. American Coastal has been servicing the Jacksonville & Northeast Florida area for several years.
American Coastal specializes in 24-Hour emergency restoration of water, fire and mold damage and uses the newest technology to restore properties to pre-loss conditions. The company's extensive knowledge and unparalleled customer service is what makes American Coastal a valuable partner in joining the Kustom family.
"The acquisition of American Coastal will help us build upon our already successful presence in the Florida Market and allow us to now serve customers within the Jacksonville & Northeast Floridamarket," says Andrew Zavodney, Chairman and CEO of Kustom.
Kustom, founded in 1968, is a Florida-based national property restoration firm. As part of their strategic long-term plan, Kustom is planning a series of acquisitions and partnerships that will help them accelerate their brand recognition and customer reach in North America.
American Coastal's leadership team, made up of Jason Puzey and Marc White, along with all staff members will remain in place.
"Partnering with Kustom US allows us to better serve our growing client base with support from a nationally-acclaimed property restoration firm. We will also now have the ability to diversify our services into the commercial restoration market." says Jason Puzey.
About Kustom US
Founded in 1968 by Andrew Zavodney, Kustom US (www.kustom.us ) is a nationally acclaimed and industry-leading property restoration firm that provides unparalleled services to local, regional and national clients. Kustom US specializes in providing turn-key rapid response services to ensure the uninterrupted continuation of residential and business operations following a property loss event. Over the past 50 years, Kustom US has demonstrated a deep understanding of operations to consistently exceed client expectations and continues to grow into one of the most adaptive, customer focused property restoration companies in North America.
About Professional Advisors
Kustom worked closely with the following financial advisors to consummate the transaction: LCG Advisors serving as the investment banking firm, Buckingham Doolittle & Burroghs serving as legal counsel, and Weidrick Livesay & Company serving as the CPA firm.
CONTACT: Jessica Kraus, (407) 641-5195, jessica.kraus@kustom.us