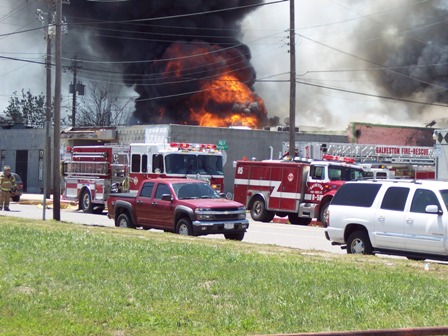 Make Sure You Are Prepared for a Disaster
According to the Federal Emergency Management Association (FEMA), disasters have been declared in 70 unique Disaster Declarations within the United States this year so far. Many people don't realize that disasters happen so frequently. If your family or business hasn't prepared for these situations, you could end up in a big mess. Here are some steps you can take to make sure you are prepared:
BE INFORMED
Do your research before disaster strikes so that you know your options, and your back-up options.
Research your community disaster plan
Determine shelters in your area. If you have pets, find a shelter that will accept your pet too.
Learn about how to recover from a disaster
Make sure you are set up to receive Emergency Alerts in your area.
MAKE A PLAN
Determine what your risks are (fire, flood, tornado, earthquake, hurricane, terrorism)
Determine how your family will stay in contact during a disaster
Arrange for members of your family who have special considerations, such as infants, seniors, and pets.
CREATE YOUR KIT
Consider the needs you will have for food, water, lighting and safety, then gather each item in a safe and accessible location. A list of Basic Disaster Supplies (link to Blog #1) can help you determine what you'll need.
COMMUNICATE and MAINTAIN
Make sure everyone knows the plan and can access details and your Disaster Kit when the time comes. Maintain your kit by replacing expired items such as food and batteries. And, most importantly, review the plan regularly with your family and business associates.