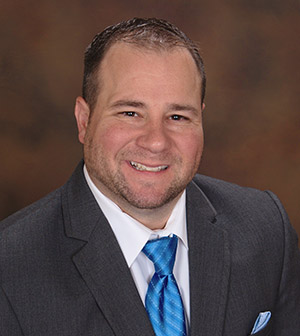 Paul Pfleiderer
Regional Director
Paul G. Pfleiderer III is the Regional Director of Kustom US, a national property restoration company, founded in 1968. Paul is on the front lines between all of Kustom's divisional offices nationwide and oversees the sales and production departments within each office. Kustom's explosive growth nationwide has had a lot to do with Paul's leadership and guidance while growing each new office organically.
Kustom US has always been about promoting within and it shows that with the ascension of Paul's career path while at Kustom. Paul came to Kustom US in June of 2012 as an Account Executive and quickly showed he looked for ways to grow the company. In March of 2013, Paul was tasked with starting our North Carolina divisions and quickly showed us how successful that particular market could be. In less than 9 months he helped grow 3 new offices and added additional jobs and employees to the Kustom family. As Kustom US started to grow west Paul once again took another leap and became the Regional Sales Manager for the Western Territory for Kustom and helped open one of our busiest offices in the Dallas/Fort Worth market. In April of 2015, Kustom US with all of its growth asked Paul to become the Regional Director and oversee all divisional offices nationwide. Since then Paul has moved back to Tampa, FL and continues to focus on the "big picture" of making Kustom US the industry leader of the property restoration industry.
A native of Tampa, FL, Paul is engaged and is set to be married in June of 2016. He enjoys being out on the water, spending time with family, and traveling to new areas.